Posted by oz-usa on 17th Aug 2020
Written by Michaela Jackson

One of America's favorite summer activities is undoubtedly boating in all its various forms – rafting, tubing, kayaking, water-skiing, fishing on a skiff, speeding on a motorboat, relaxing on a sailboat, vacationing on a houseboat, and more. In fact, over 87 million Americans participate in recreational boating, or using boats and watercraft for leisure, travel, sports, and other fun activities. There is a huge variety of boats in use today that vary in capacity, size, speed and serve all kinds of different recreational purposes. For anything you want to do on the water, rest assured there is a boat to fit your needs.
Types of Popular Recreational Boats
There are many reasons people seek to buy a boat – watersports, fishing, cruising, and more. However, the main appeal of boats is that they are all around a great way to spend time with loved ones or spend quality time by yourself, a mini vacation from the stress of everyday life for everyone on board.
There are as many types of recreational boats as there are reasons for buying them and they come on a spectrum of prices. The first thing you need to determine is the primary reason you will use your boat. What do you want to do? What features are you looking to enjoy that are a must? Consider these categories of recreational boats to get you started:
Fishing Watercrafts
If your pastime is spent with a fishing rod in one hand and a cold drink in the other, a boat that specializes in getting to those special fishing spots in the water could be the one for you.
There are several kinds of boats that can help you achieve your fishing goals. Personal watercraft such as skiffs, small motorboats, and pontoons will support you plus a handful of buddies for a relaxing and lucrative fishing trip at the lake. These boats are often specialized for the needs of a fishing enthusiast – quiet motors to prevent scaring off fish, high rails to prevent toppling over the edge of the boat from a strong catch, dry storage for snacks and coolers, and even live-bait tanks along with rod-holders attached to the side railing to give you a hands-free fishing experience.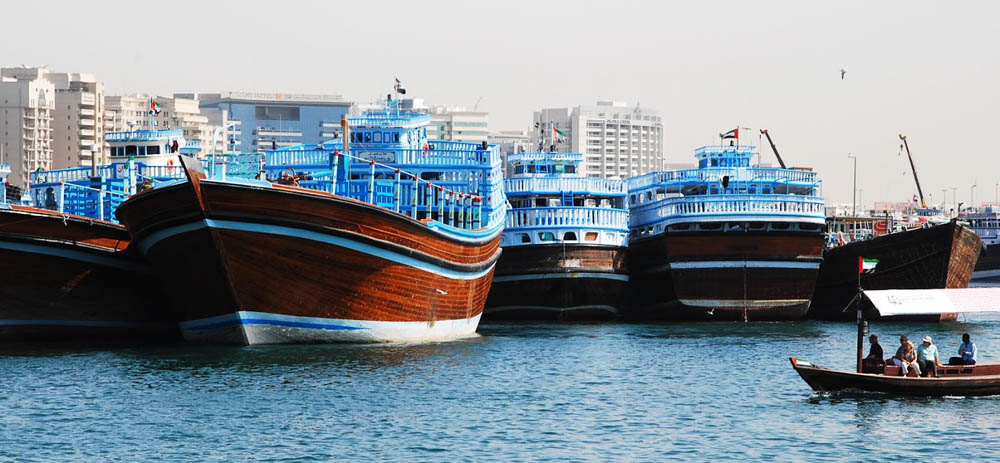 However, these boats are generally characterized as smaller, cozier watercraft that is not optimal for larger groups of people. These boats can also tend to be slower and penetrate water shallower than other personal boats to help keep fish close by.
If you are a true fishing pro and love longer trips dedicated to the sport, there are larger fishing craft that can accommodate overnight cabins and much more people for the ultimate fisherman's dream. Boats like these are cuddy cabin boats, flybridge sport fisher boats, and convertible crafts. Click here to find out more specifics about fishing crafts that could accommodate your needs.
Cruising Watercrafts
For those who are in love with the water and the quality time and memories created on it, cruising crafts could be for you.
While typically small to medium sized, these boats are made for long cruising trips and ultimate relaxation and comfort while transporting many more people than a fishing craft usually would. These boats also include many safety features like floatation devices, fire extinguishers, storage for life vests, and more for families who may bring along children or those who cannot swim. They also feature larger spaces and more seating for more people and more storage for bringing along food and other recreational activities like water toys, inflatables, and surf boards.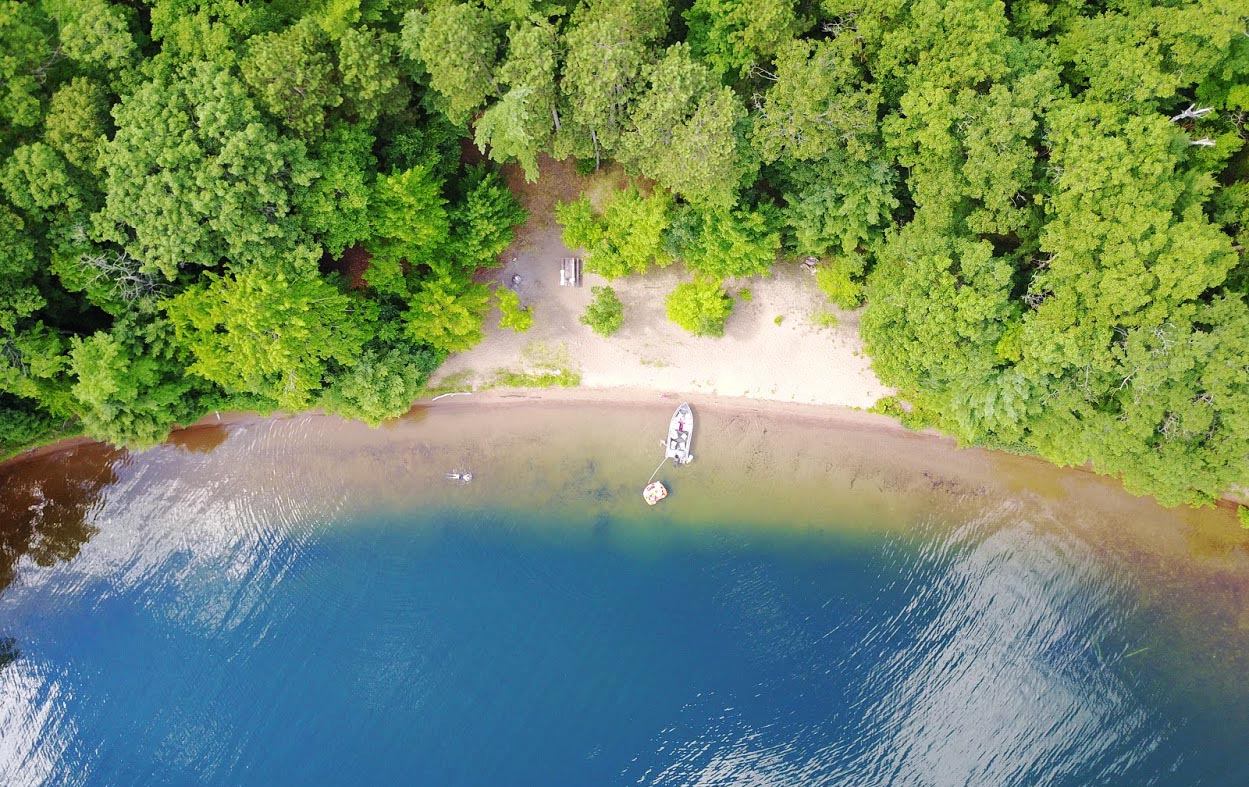 There are several boats that fall within the cruising category, each with varying levels of speed, size, and amenities. Day cruisers, or cruising craft designed for outings that range from a couple hours to a day, includes bowriders, power cruisers, multi-hull power boats, deck boats, wake boats, trawlers and more (source). Cruisers, which are designed for even longer outings that can last overnight or a few days, are a little larger and can even include cabins. Examples of cruisers include motor yachts, coupes, aft cabins, weekenders and more (source).
In all, cruising boats are perfect for families and friends who enjoy spending time together on the water, driving around, and swimming. These boats are great for weekend vacations and getaways.
Watersport Watercrafts
For those with a need for speed and an athletic interest, watersport boats can provide you a great workout and sporting challenge along with a place to ride and relax afterwards.

These boats are equipped oftentimes with weighted back-ends to help create larger, surfable or skiable wakes. These weights may be able to be inflated while on the water to allow for easy conversion between faster cruising and lower speeds that create a sweet spot for wakes.
There is a variety of sports and recreation that watersport boats can provide. This can include water skiing, wake boarding, knee boarding, wake surfing, tubing, and more. Depending on the type of watersport you are looking to take part in, you may want a different size boat to accommodate it. If you would like to bring larger sports equipment like tubes, floats, or jet skis, a larger wake boat would be better. There are also ski boats, some bowriders and deck boats as well (source).
House Boats
For longer vacations with much more people involved, or even for very long periods of time, houseboats are a great way to escape to a life on the water for a while that still provides most amenities of normal living spaces. Houseboats combine the best of both worlds – water and land – to provide one of the most unique vacation experiences you can imagine.
Houseboats are some of the largest personal watercraft to own, often averaging 59 feet in length. These boats always include cabins, sometimes several, and can offer multiple floors, kitchenettes, dining areas, special swimming areas and even rooftop pools. The amount of luxury your houseboat includes is limitless because there are so many ways to customize your houseboat experience. However, all of these luxuries come at quite a cost, and many houseboats can range above $100,000.
There are a couple of kinds of houseboats, but they fall in one of two categories: non-cruising and cruising. Non-cruising houseboats do not travel, and simply sit anchored to their sport and are the houseboats that look, feel, and function the most like a true house. Houseboats like these are called flatboats or floating homes. Cruising houseboats are able to traverse water and are usually smaller and more equipped to handle shorter vacations as opposed to non-cruising houseboats that support prolonged living and even serve as retirement homes for some. Examples of cruising houseboats are pontoons, trailerables, barges, full hulls, and yachts (source).
Tips on Boating Safely
One of the most important things to learn about when going to buy a new boat is safety. When things go wrong on the water, they can go very wrong, so it is important to learn what can happen and how to deal with those things. It is also important to learn how to prevent these things from even happening.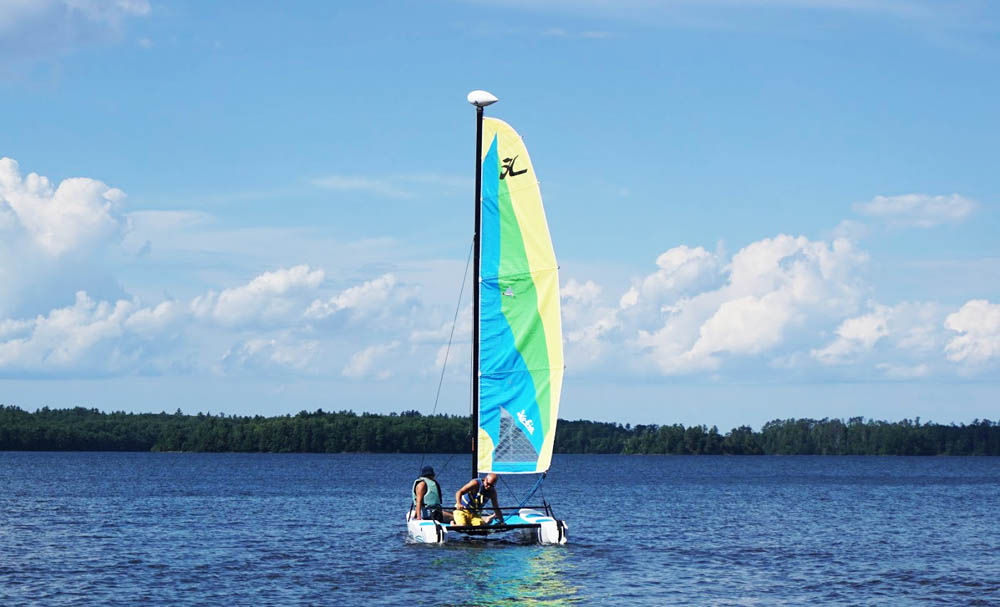 When you buy your boat, or even beforehand, take a boating course! This will ensure you know the ins-and-outs, and do's-and-don'ts of boating. This will also teach you how to drive your boat, what all the meters on the dashboard mean, hazards to avoid, and all about "boating rules of the road" and etiquette when boating in a crowded place. Boating courses are essential to making sure you know how to handle your boat safely and ensure you and your loved ones have a great time.
Another tip is making sure you always check the weather before heading out. If your trip will be over an extended period of time, make sure you know the forecast. However, you should always be prepared for the worst, especially when it comes to weather. If visibility is reduced by weather conditions, or they cause the water to become unstable and choppy, it is best to return to shore and try again another day or anchor at a nearby dock to wait out the weather.
An additional event to always be prepared for is the event that someone falls overboard, or the boat capsizes, and everyone ends up in the water. The number one way to prevent accidental drowning in the case of one of these two events it is crucial to always be equipped with enough life jackets for everyone on board. The BoatUS Foundation reports that "more than two-thirds of all boating fatalitiesare drowning incidents and 90% of drowning victims were not wearing a lifejacket". There is a wide variety of life jackets and personal flotation devices available in every size, shape, and color. So, if you are planning on boating, plan on getting and wearing life jackets too!
Lastly, an important safety addition to your boat that many people do not think about is the addition of lights. Boat LED lights are an inexpensive but invaluable upgrade to make for your boat and is sure to help make your boating experience stress-free.
The Underestimated Boat Safety Upgrade: Marine LED Lights from OZ-USA
Many people may not realize this, but there are requirements for boats of certain sizes to have certain color and strength lights on their boats and in certain locations on the boats during dusk and nighttime hours. This is extremely important to adhere to if you plan on taking longer trips that may extend overnight or for several days, even if the boat itself will be docked at night.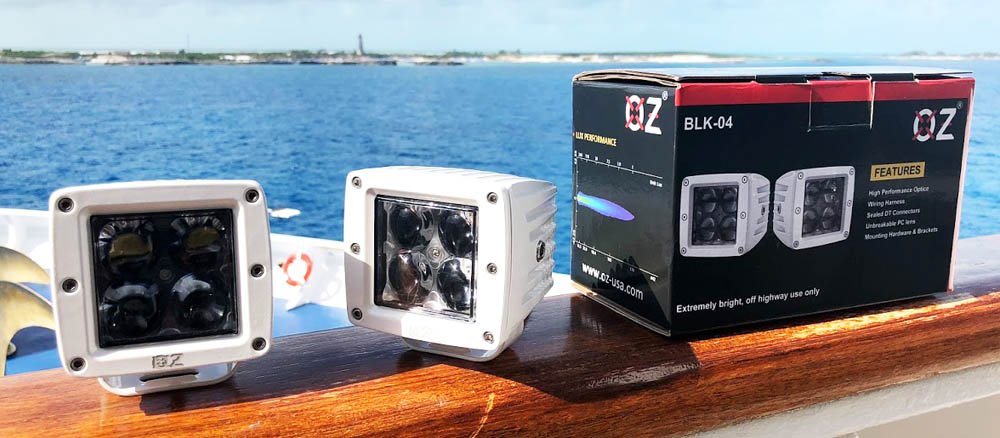 Even if you intend to only boat during the day, it is possible that, while enjoying the water, you stay longer than intended and it begins to become dark before you can make it to shore. In this case you will still be required to have the standard lights, even if you did not intend to stay so late. Not only will these lights help keep your boat up to code, but it will also help if hazardous weather strikes.
This is where OZ-USA, a renowned LED light provider, comes in. With easy-install, bright LED lights and light bars designed especially for nautical use, OZ-USA will become your go-to for lighting upgrades for your boat.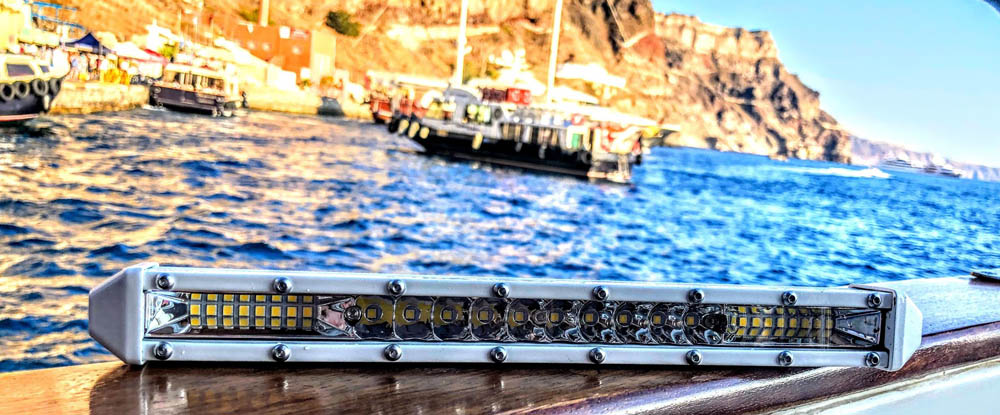 From boat docking lights to LED light bars to fog lights, you can find all your marine LED lighting needs at any size on OZ-USA's website oz-usa.com. You can even find anchor remotes, solar panel mounting brackets, and more in addition to their famously affordable and high-quality LED lights.
To find out more about OZ-USA and their lights visit their website or contact them at 619-618-0444 with questions or concerns.