Posted by oz-usa on 20th Aug 2020
The Ultimate Guide to Off-Roading with Jeeps
Written by Michaela Jackson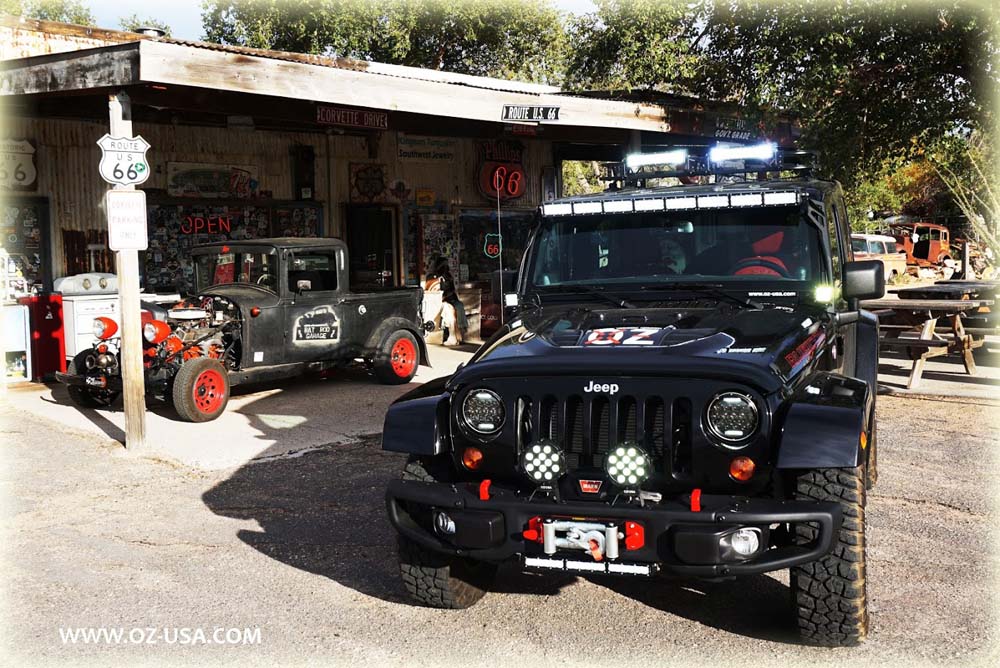 Jeeps are one of the most recognizable cars in the world; even those who know nothing about cars knows a Jeep when they see one. For over 75 years the Jeep brand has been delivering both performance and style through the generations with no sign of slowing down. In 2018 alone Jeep sold half a million vehicles, totaling 1.56 million units worldwide, with some of its most popular models being the Wrangler and Cherokee. By the end of the year, Jeep showed a global sales growth of 11%, which serves to tell us that the popularity and influence of Jeep is continuing to grow (source).
But where did the story of Jeep begin? A combination of wartime ingenuity and new American technology gave Jeep its start.
Jeep Through the Decades
In the 1940s, World War II raged, and the Allied Powers battled the Axis Powers extensively in Europe. The needs of the military during that period inspired many innovations, and the Jeep is no exception. Originally designed as a military vehicle, the Jeep Brand 4x4 became a crucial part of the Allied fleet. Around the same time Jeep emerged with civilian Jeep Brand vehicles, thus beginning the Jeep revolution.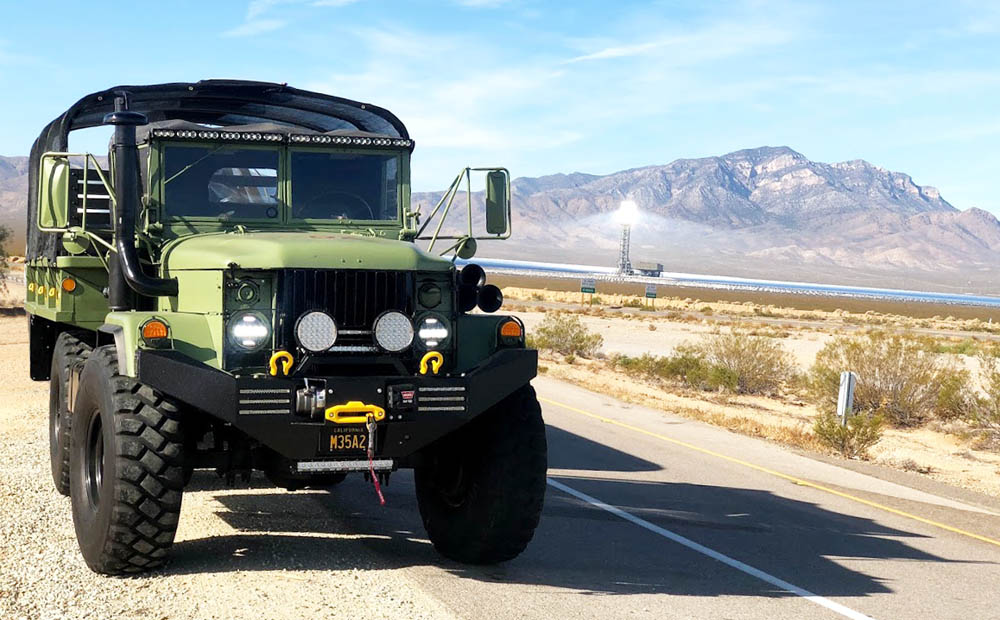 Jeep Kaiser Military Truck
Through the decades, Jeep continued to evolve and adapt to the needs of the consumer. As Americans changed, so did Jeep. The 1950s garnered an increasing interest in recreational vehicles, and Jeep responded with an expansion to seven models for both military and civilian use. They further expanded in the 1960s to 14 models as more Americans wanted Jeep cars for a variety of activities including commuting, traveling, and recreation.
The famous Jeep Cherokee was first introduced in the 1970s, quickly becoming a top seller for the brand and one of the most popular 4-wheel-drive cars in America. Jeep also introduced the first automatic full-time four-wheel-drive system in 1972, revolutionizing the four-wheel-drive industry. They quickly followed this up in the 1980s with many more innovations, such as the first compact four-door SUV, first uniframe construction, and first full-time 4x4 system with shift-on-the-fly capability (source).
The Jeep Grand Cherokee, introduced in the 1990s, became an instant hit for the company thanks to its ability to go on and off-road. This inspired many Jeep models after it, and today Jeep is a well-known brand for its cars' dual capabilities. For example, the Jeep Wrangler Rubicon, which would eventually become one of Jeep's best sellers, burst onto the market in the early 2000's as one of the brand's most capable vehicles.
Finally, the 2010s saw Jeep's largest global sales increase in its history despite the economic crisis beginning in 2008, selling 1.41 million units worldwide in 2016 (source). With launches of a new Cherokee, Renegade, and Compass, Jeep became one of the best-selling car brands of the decade and continues to grow as it faces the new decade.
Jeep's motto, "Go Anywhere. Do Anything.", has empowered the company and its customers for many years, and will continue to do so for many more.
Why Jeeps are the Best Off-Road Vehicles
Jeep started its foundation with the military, making vehicles that can withstand anything and navigate rough terrain. These traits are the basis of the Jeep style and come through even today in Jeep's various civilian models. In fact, it could be argued that Jeeps are what inspired consumer interest in recreational vehicles for activities like off-roading. That is one reason why Jeeps are such a popular off-road vehicle: they have been at the top of the off-road market since their inception.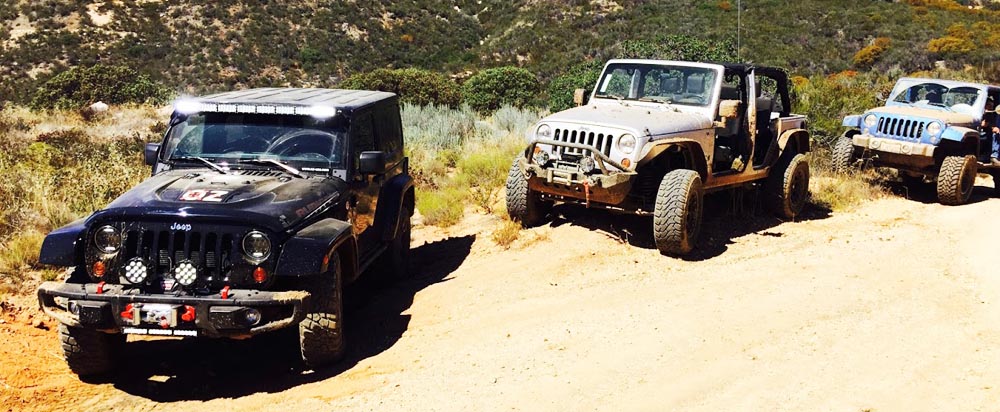 Another reason they are one of the number-one choices for off-road vehicles is their unique dual-capability to be great off-roaders but also comfortable on-roaders too. Jeep has managed to find a near-perfect balance of the two types of vehicles to create the ultimate car models that can easily transition from off to on-road at any time in style.
There is a community that has been built around Jeep as a brand since its beginnings in the 1940s. A community that has been growing steadily for over 75 years, with models that last so long they get passed down through generations. These hardy cars are nothing to mess with, their reliability and toughness on terrain that even off-road only vehicles have trouble on has been a huge draw for consumers around the world and makes the cult-like following of Jeep-lovers strong. If it were not for Jeep's amazing abilities off-road, its community would not be nearly as large as it is today.
Vintage Jeep Restoration Options
Although Jeep is always innovating and new models are very popular, the classic vintage Jeeps still hold up today as great off-roaders and, with the right restoration, can still rock a great off-road adventure at a much lower cost than a brand-new 2019 or 2020 Jeep.
When you are looking to take your Jeep off-roading, look no further than the Jeep Wrangler. Descended from the original Willys MB's civilian counterpart, the CJ series, specifically the CJ-7, the Wrangler is a hardy off-roading car with roots in the war effort of the 1940s. From the CJ-7's great balance of dimensions for blending the on and off-road experience, the 1986 YJ, or the Wrangler, came to be (source).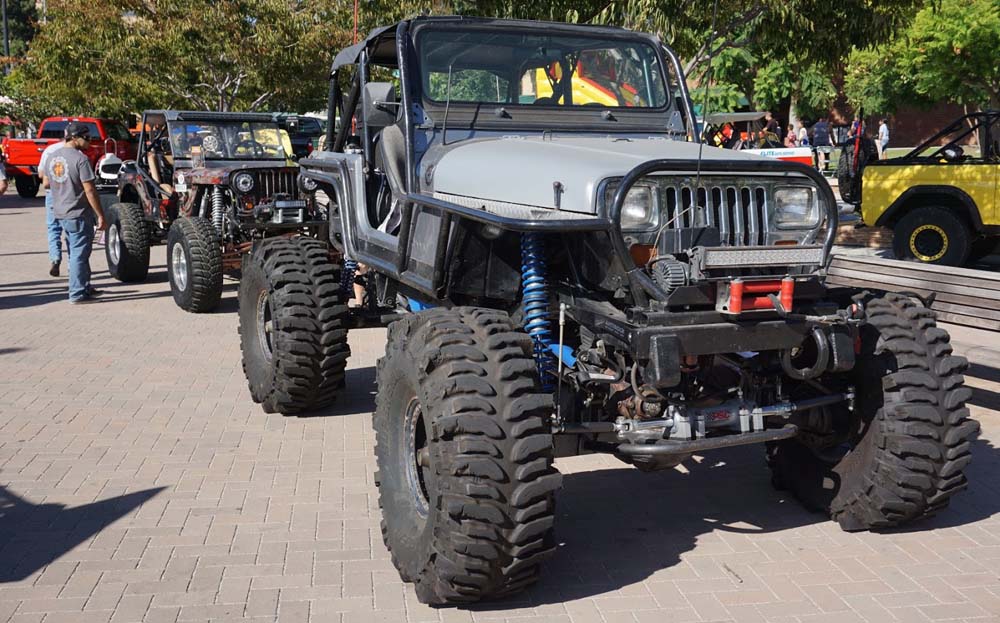 These models, from the CJ-7 to the YJ Wrangler, are the best of the bunch and dream cars for many Jeep enthusiasts. Their look is signature to Jeep, especially valuable for their round-design headlights that are preferred by many Jeep lovers. They are some of the most instantly recognizable cars in Jeep's lineup. Not to mention their performance off-road is often argued to be the best of Jeep's offerings.
After Chrysler bought out AMC, the previous manufacturer of Jeep, they began the workings on the updated Wrangler – the TJ Wrangler model. This new Wrangler came out in 1997 with the looks of a modern CJ-7 but the new suspension from Jeep's Grand Cherokee, Rubicon trim, and "selectable front and rear locking differentials and Dana 44 axels" (source). In other words, the best Wrangler yet.
Current choices for the newest Wranglers are JK and JL named models, but it is commonly thought throughout the Jeep enthusiast community that these two modern models are inferior to the older models that more closely follow their CJ-7 ancestor's influence.
So, whether you have a Wrangler model from within the past 20 years or the past 70 years, there are plenty of options to restore it. Here is a list of the best restorations you can get for your Wrangler:
Front & Rear Bumpers: You can completely transform the look of your Wrangler with stylized bumpers for both the front and rear of your car. Not only can these provide a little extra protection, but they also provide the opportunity to customize your Wrangler to look exactly how you want it.
Grille Guard: One of the best protections for the front of your car is a grille guard, especially when taking your vehicle off-road, where collisions are prone to happen and damage can easily occur.
Soft or Hard Tops: There are plenty of customizable options for roofs on Wranglers, such as hard tops with no sunroof, hard tops with a glass sunroof, hard tops with a mesh sunroof, soft tops with no sunroof, soft tops with a plastic sunroof, convertible soft tops, and more. However, you want to ride, rest assured you can find what you need.
Roof Rack: Need to strap down some equipment on your off-roading adventures? Roof racks are the perfect way to carry various things like canoes, bicycles, luggage and more.
Fender Flares: This upgrade can not only change the look and style of your car but also add extra protection for your wheel wells so that mud and grime doesn't get caked in hard-to-reach places and tiny rocks don't get into the well when off-roading.
Side Steps: If your Wrangler does not have them already, or you added some extra lift to it, side steps are crucial to comfortably getting in and out of your car.
Anti-Roll Bar: Most cars have anti-roll bars in both the front and rear nowadays, but if you have a much older model of Wrangler you may need to have your anti-roll bars checked. If you do not have one or the other rear or front roll-bar, get one installed. This is especially true if you want to do lots of off-roading.
LED Headlights/Light Bars: One of the most underestimated but important upgrades for your Wrangler includes LED headlights or the addition of a light bar. Not only do they increase your visibility, but they also allow you to see better and drive safer off-road.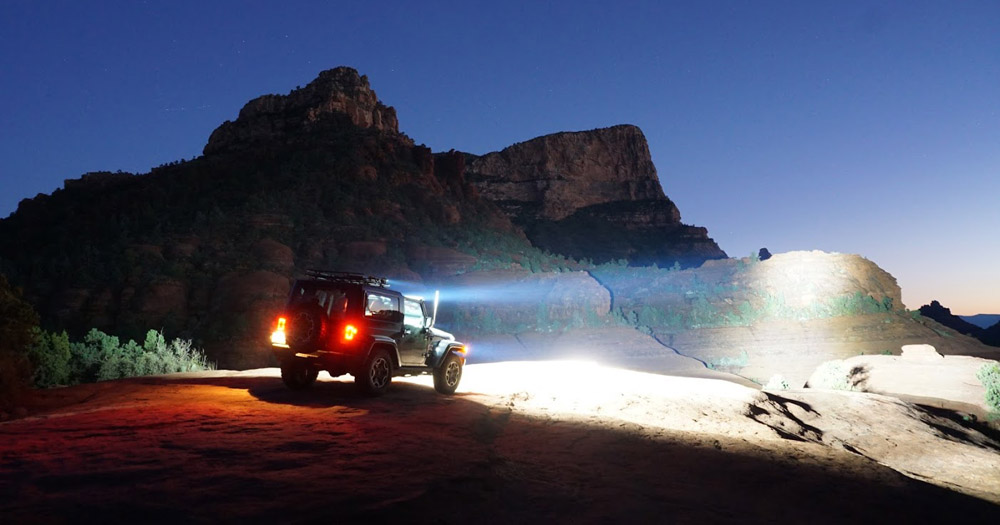 The Number One Place to get Upgrades for Your Jeep
As stated previously, LED headlights and light bars are one of the most important but the most underestimated upgrades for your restoration project. OZ-USA is one of the top providers of LED lights and accessories specified for Jeeps. They are a California-based company that ships top-notch, affordable, easy-to-install LED lights and accessories straight from their warehouse. Because they understand the extra level of safety added by these great lights, OZ-USA makes sure to keep the price of their lights down but the quality sky-high.
For more information about OZ-USA and their Jeep lights and accessories click here. Visit OZ-USA's website here, and contact them with questions or concerns at 619-618-0444.
Jeep® is a registered trademark of FCA US LLC. Cherokee™, Grand Cherokee™, Wrangler™, CJ™ and Liberty™ are trademarks of FCA US LLC. OZG Powersports Inc. is an independent manufacturer of replacement parts for Jeep® vehicles and is not affiliated with FCA US LLC. Part numbers and trade marks used herein are for reference purposes only. We cannot be held responsible for errors or omissions.