Written by Michaela Jackson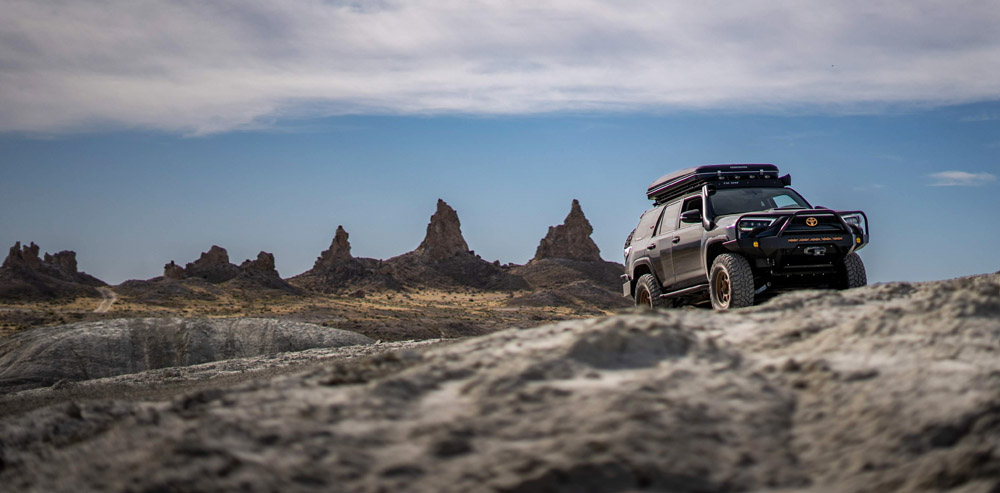 Off-roading is when specialized vehicles are taken on rough terrain that most other vehicles are not equipped for. This outdoor activity is growing quickly in popularity around the world, especially in America. Thanks to an increase in recreational parks and changes in off-road regulations, demand for off-road vehicles, or ORVs, is also increasing (source). If you are here because the expanding off-roading community has attracted you and you are interested in off-roading, off-roading vehicles, and off-roading safety, you are in the right place.
What Types of Vehicles are Used for Off-Roading?
There is a large variety of types of vehicles that are specifically designed for off-road travel only, and there are also vehicles that can be modified or used for off-roading even though they are not made specifically for that purpose.
To begin, one can use certain trucks, SUVs, or Jeeps to off-road. While many trucks and SUVs are not designed for off-road use, they can be modified to contend with other trucks or SUVs that are. Jeeps, however, are one of the original ORVs, when off-roading began to become popular.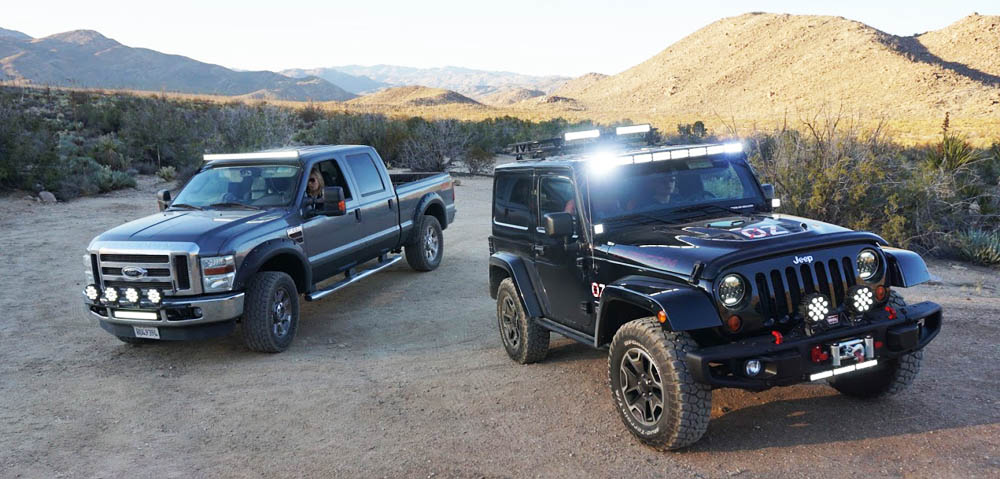 The traditional Jeep, although originally created for wartime, later became available to civilians, and was redesigned for civilian needs while keeping its signature, unique look. These Jeeps still maintained many of their rugged features that make them great choices for off-roading and are considered a staple in the off-roading community. They are characterized by their huge grills, scenic removable windows, and their ability to have hard tops or canvas. Their large, wide tires that are designed for extensive travel in rough terrain, inclement weather, and any other condition you can think of. Jeeps are also four-wheel drives, which is a must-have when off-roading. One thing to be wary of with Jeeps is their high center of gravity thanks to their suspension – it can be very easy to tip over a Jeep if you are not careful.
There are trucks out there that are designed for off-road uses, such as the Ford F-150 Raptor or the Nissan Frontier. They offer what many other off-road vehicles cannot – cargo-carrying power. Although these trucks are most likely to be light-duty, meaning they do not have quite the same towing capacity as their non-ORV counterparts, but they do have more tow-ability and cargo space than other ORVs. Trucks are also easily modifiable to fit your off-roading needs. Many accessories are available such as weight-distribution hitches to help light-duty trucks tow at a higher capacity, lifted suspension kits to give more clearance beneath your truck, winches to help get your truck out of tough off-roading situations, specialized off-road tires and more.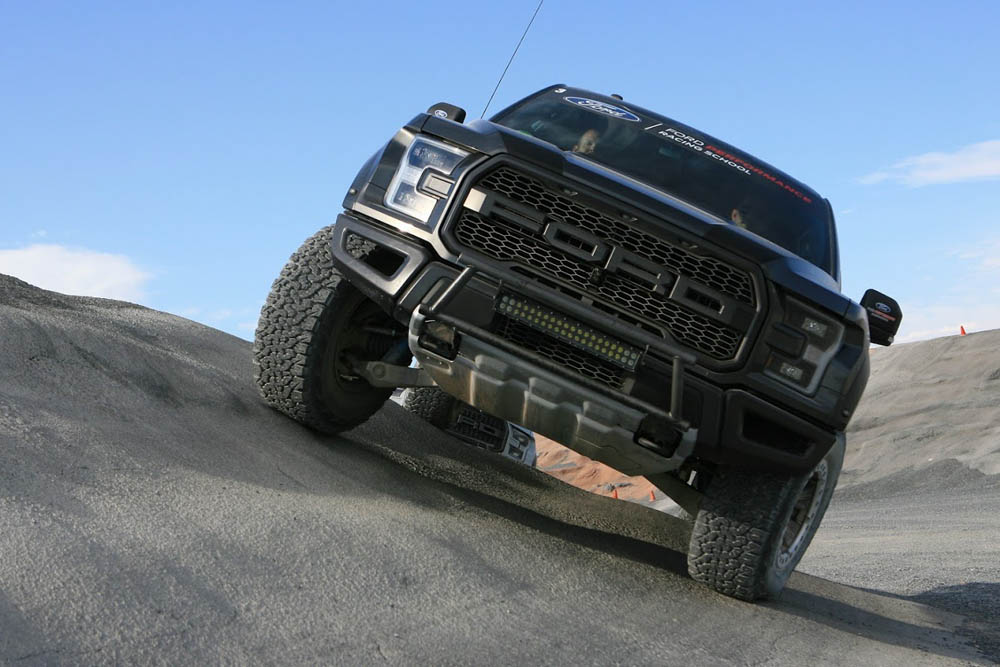 SUVs, or sport-utility vehicles, provide an experience in off-roading that the previous two options typically cannot provide – the ability to bring much more people with you. Although Jeeps fall in this category, they also have many options that do not provide the same number of seats as a typical SUV. Examples would be the Toyota 4Runner, the Ford Explorer, and the Nissan Pathfinder. These kinds of cars often lack the lifted suspension that is found in most off-road Jeeps and trucks, however, they do provide lots of inside space for storage and passengers while keeping a strong four-wheel drive and the great ability to drive off the beaten path. SUVs have also been known to be able to tow, but to extremely varying degrees and with the help of other accessories.
Some other types of off-road vehicles are ATVs, UTVs, and motorcycles or dirt bikes. These types of vehicles are much smaller than normal ORVs and are typically for single riders. Many of these vehicles are also considered OHVs, or off-highway vehicles, with the exception of UTVs, meaning they are not meant for driving on public roads or highways and are often illegal to do so.
An ATV, or an all-terrain vehicle, is defined by Nationwide as a vehicle with "a straddle seating position, handlebar steering, and the ability to maneuver through a variety of terrain conditions". These vehicles are strictly off-highway and are often transported to popular trails or parks in trailers or trucks.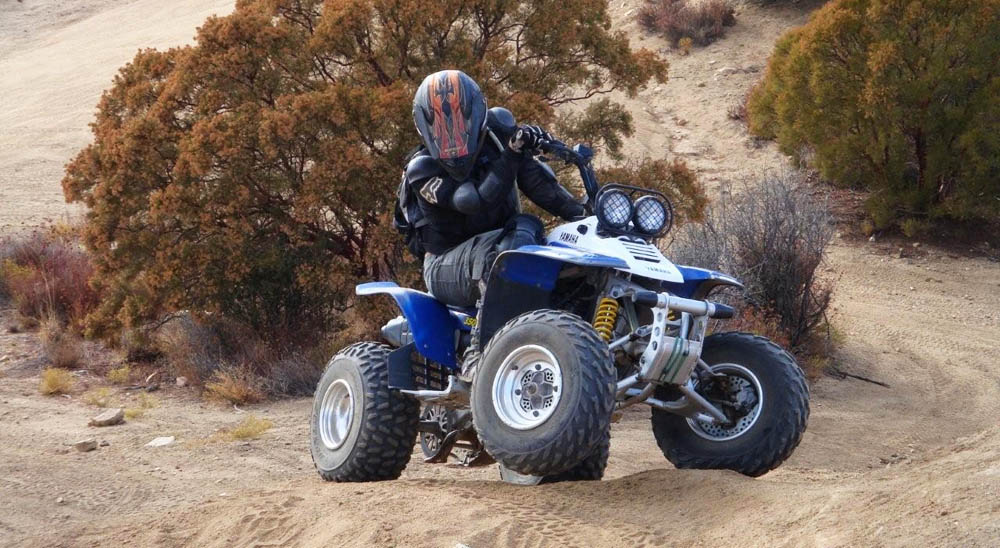 ATVs come in two types, Type I (single operator, no passenger) and Type II (operator and passenger). The most commonly known kind of ATV is the four-wheeler, but there are also three-wheeled vehicles that are considered ATVs. These kinds of fun rides have tires that are kept at low pressure and often come in many sizes and colors. Some ATVs are even made for kids! However, it is important to know that ATVs are not one-size-fits-all and are sized by their manufacturers.
A UTV, or a utility terrain/task vehicle, is a large vehicle that is built for hard work on rugged, rough terrain. These vehicles are very different from ATVs, although the similarity in their names often get them confused for each other. UTVs are much bigger than ATVs and have room for multiple passengers to sit side by side, which inspired the nickname "side by side" or "SxS" for these vehicles. They also come with plenty of space for storage and cargo, and are "often used to haul equipment and supplies in locations that make a truck impractical or impossible" (source). Because they are used for heavy-duty jobs, they have much more safety options than ATVs, like roll bars, seatbelts, and even windshields.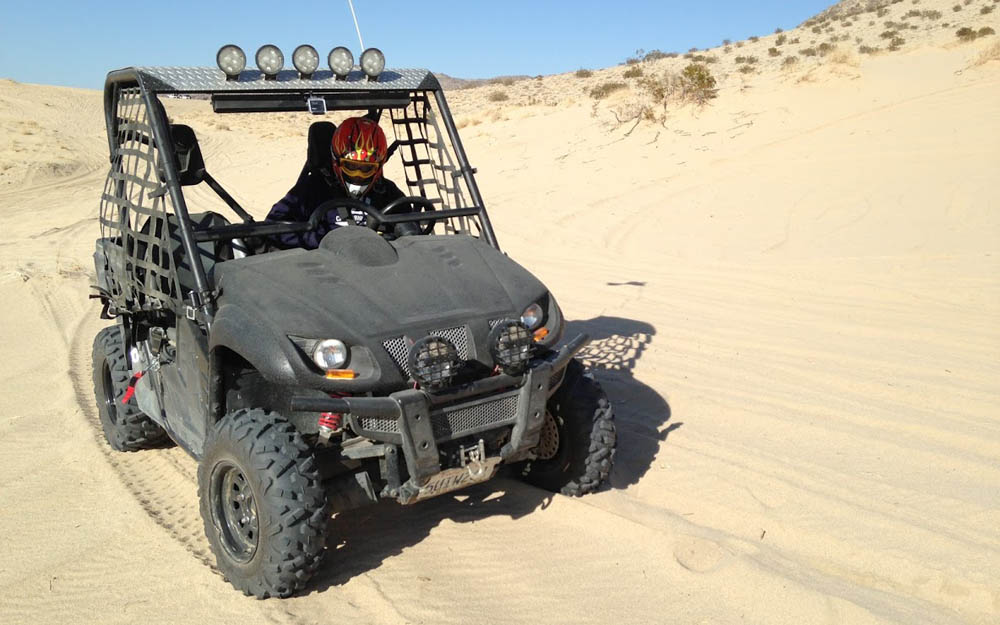 UTVs come in three common types: the Sport UTV for recreation and racing, the Utility UTV for heavy-duty jobs, and the Sport-Utility UTV which can support both trail-riding and workloads. Just a few examples of UTV brands are Polaris, Honda, Can-Am, Kawasaki, Yamaha, and John Deere, who all usually create UTVs of each type (source).
Finally, we have off-road motorcycles, motocross bikes and dirt bikes. This category of ORVs is arguably one of the most diverse. If you are looking for the most fun a single-rider can have off-road, look no further than these two-wheeled wonders. There are off-road motorcycles and bikes for almost any outdoor activity, such as exploration, high-speed racing, literal trail blazing, and even bike sporting competitions. These vehicles are often extremely lightweight to make for amazing maneuverability and often have higher suspensions than a typical motorcycle would. Some of the most popular off-road cycle brands include Honda, Husqvarna, Yamaha, Suzuki, and Kawasaki (source).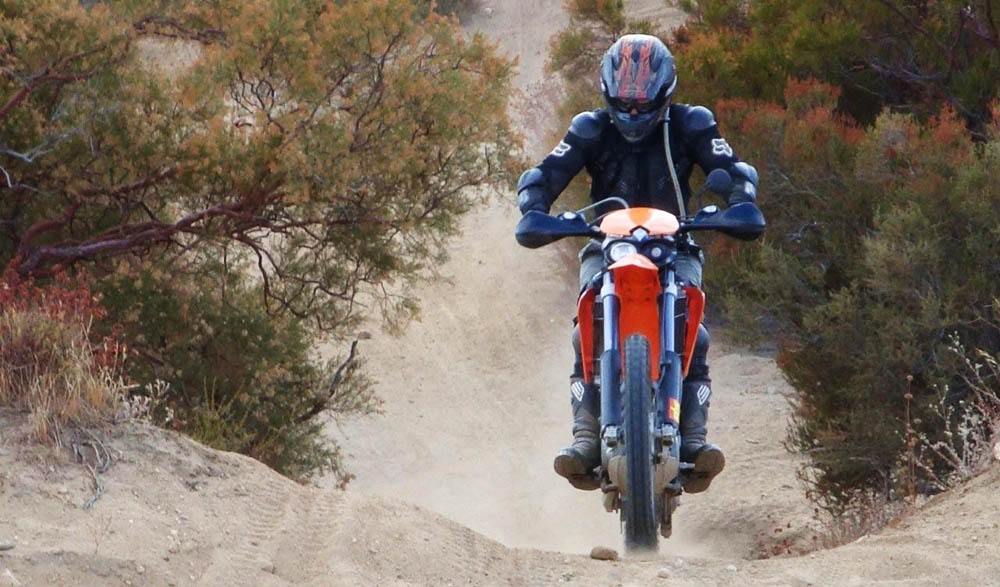 How to Stay Safe When Off-Roading
There are just as many dangers off-roading as when driving on a highway, perhaps even more so. When going off-road you are leaving roads that are much more stable, smooth, and easy to maneuver than anything off-road offers, and because of that you have to keep safety first, even if you are just out having fun exploring some trails.
Here are some important things to keep in mind so you can stay safe while you enjoy your off-roading experience, based on safety rules from 4x4training.com.
1.If there is a seatbelt in your ORV, wear it! Accidents are prone to happen off-road, and the more secure you and your passengers are, the better.
2.In open-air ORVs, make sure everyone keeps their arms and legs in the vehicle at all times. While it may seem fun to throw your hands up in the air when you are speeding down a sand dune, keep in mind that if the vehicle flips, your hands are in danger of serious injury.
3.Try not to go it completely alone. If you are by yourself and an accident happens that disables you, there will not be anyone around to help or call for outside assistance. Because off-roading can be so dangerous, it is important to try to bring a friend.
4.Bring safety equipment and gear in the case of a bad situation. Whether you get stuck in a precarious spot, flip your vehicle and become injured, or other possibilities, try to always bring the basics: first aid kits, winches and straps, extra food and water, etc. In the case of your off-roading trip taking a turn, always try to be prepared for the worst.
5.Make sure your vehicle is well-lit and you can properly see the path (or lack thereof) in front of the vehicle. Ensuring that you have proper lighting is crucial to preventing otherwise preventable accidents from occurring when you go off-road, especially at nighttime or in the case of inclement weather.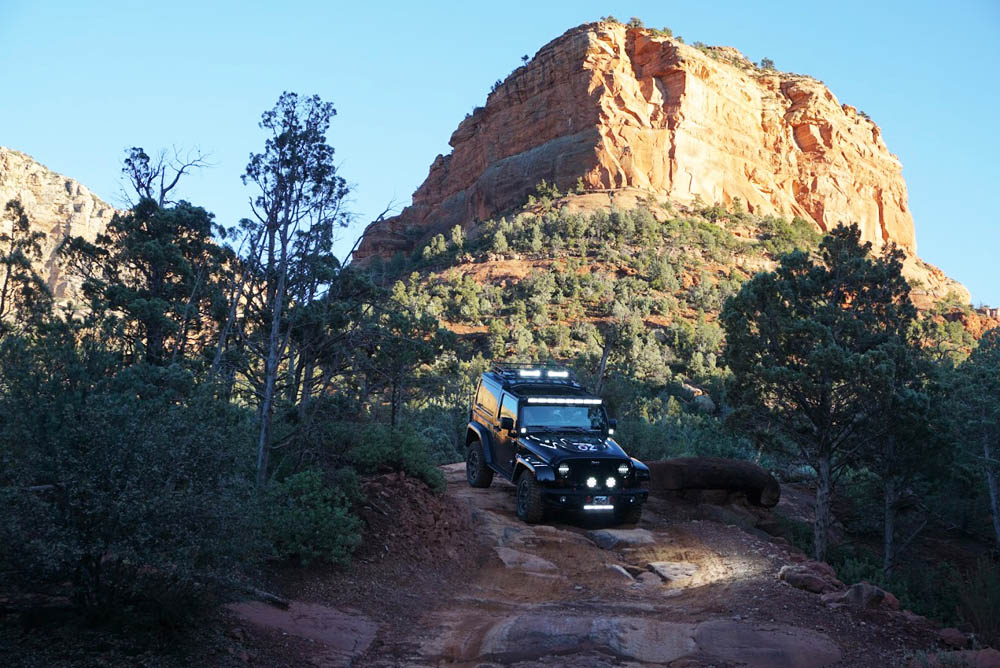 This last tip is probably the most underestimated one, and something many ORV owners and off-road enthusiasts may not think of. Whether you intend to embark on a nighttime trip or get caught in the wilderness as darkness sets or inclement weather comes in, it is important to be as prepared as you can with the best lights possible.
The Best Equipment for Your Off-Roading Vehicle
Never underestimate the power of lighting. One of the most important upgrades for your off-road vehicle is LED lighting, which can come in many forms. OZ-USA is one of the top providers of high-quality LED lights for off-road vehicles in the nation, and you will find their selection of LED lights to be both extensive and affordable.
A great product for larger ORVs is an LED light bar. Light bars are one of the best ways to light up your view from your vehicle and provide some of the most beneficial lighting of all types of lights available. Many people also love the style a LED light bar adds to the rugged aesthetic of their off-road vehicle. OZ-USA offers some of the best LED light bars for the most competitive prices on the market.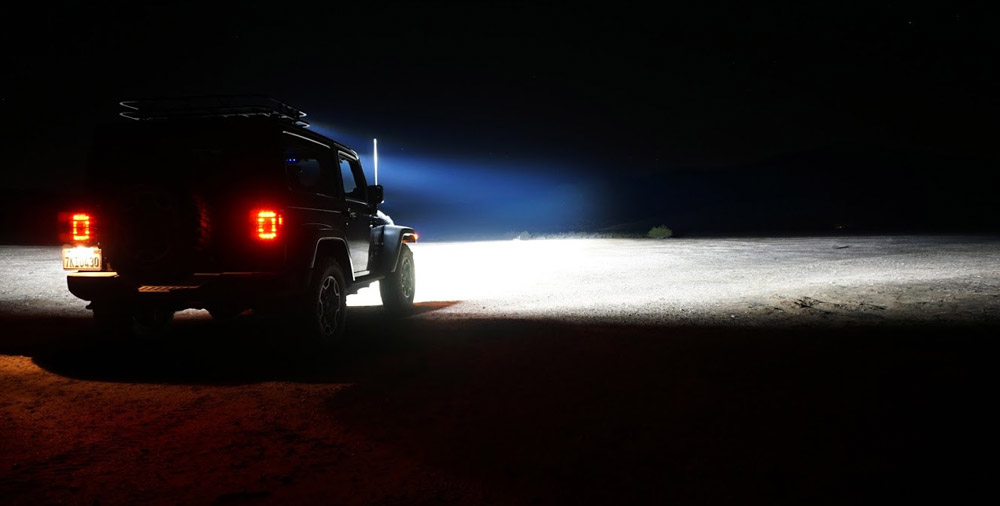 Many people love the usefulness of high-tech laser lights. These types of lights are one of the top trends for vehicle lighting and provide the highest concentration of light to be sure to illuminate all potential obstacles in your path. These lights are also significantly more efficient than a typical headlight and are perfect for off-road use.
A great choice for off-road vehicles are high-output pod lights, which operate with the brightness of a lightbar but at a much smaller size. These lights are one of the best options for driving through fog and provide the optimum visibility in such conditions.
Finally, scene lights are great for overnight off-road trips. If you are interested in camping on your off-road excursion, scene lights are a must-have to light up your campground at a high-efficiency rate and very little battery drainage. These lights are bright enough to light up the darkest night and ensures that everyone at your campground feels safe and comfortable thanks to the light it provides.
If you would like to find out even more about OZ-USA and the phenomenal LED lights they create, contact them through their website or call with questions at 619-618-0444.